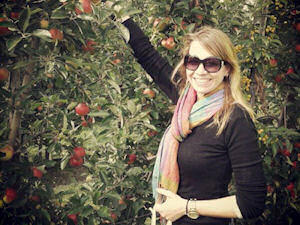 Heather Lemen
PhD Student
Organisation:
University of Manchester
A bit about Heather Lemen
Born and raised in Canada, I received my Bachelor's degree in Communication Studies from Brock University (St. Catharines, Ontario). After spending several years working in Scotland and New Zealand, I moved to the Netherlands, where I completed my Master's degree in Linguistics at Radboud University (Nijmegen).  I am now a PhD student at the University of Manchester, where I am focusing on children's acquisition of complex sentences.
My Role in LuCiD
My PhD research will investigate how children acquire complex sentences and the factors that influence their comprehension of them. This research is based in the Communication Theme of LuCiD, which focuses on how children learn to use sentence structures effectively and how their developing social understanding impacts their attainment of these communicative goals. In line with this, my work will examine how children interpret, use and derive meaning from complex sentences based on input and their own pragmatic understanding and language processing abilities.