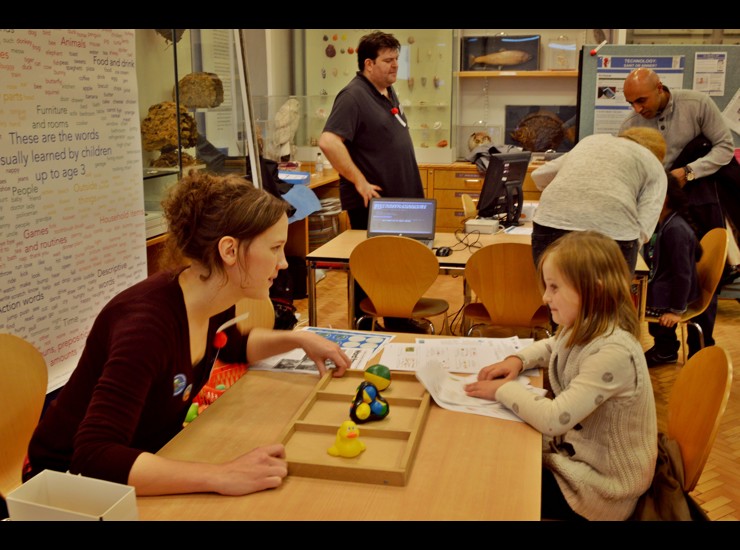 LuCiD scientists took over the Manchester Museum Discovery Centre Rooms at the weekend to promote child language research. Our researchers from the Universities of Manchester, Liverpool and Lancaster showcased some of the techniques we use to investigate how children learn to talk using demonstrations and games for visitors to take part in. Families could also get involved in craft activities linked to our research and go on a bear hunt in our group book reading session. Visitors were able to chat with our scientists about what we already know about child language and what we are trying to learn more about.
We also ran a series of short, informal talks on how children learn words, clever mistakes children make when learning to talk, how language changes for children as they enter school and how learning English compares to other languages and other cultures. Watch the films of these talks. The event was part of the ESRC Festival of Social Science.
A reporter from That's Manchester TV visited the event on Saturday. Here's his report.  (Some of the names aren't quite right, but the report is rather nice!)
Photo Gallery
We took lots of lovely pictures and you can view these below. There are about 50 photos in total. To view them all click on a photo and a small gallery will appear. Use the right and left arrows to flick through the pictures.
Author