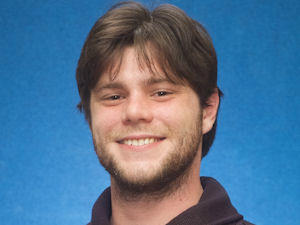 Tony Trotter
PhD Student (Alumni)
Organisation:
Lancaster University
A bit about Tony Trotter
Currently, I am a PhD Psychology student at Lancaster University. In particular, my thesis aims to uncover which aspects of language processing is language specific, and which are domain general. Essentially, we ask questions such as; does processing a sentence, and processing a musical phrase share resources, or are they distinct systems?
Prior to Lancaster University, I completed an undergraduate and master's degree at the University of Glasgow (UoG). During my time at UoG, my research centred on the similarities of structural processing between mathematics and language.
My Role in LuCiD
In LuCiD I occupy two roles: research student, and Knowledge Exchange and Training postgraduate representative. As a research student, my job involves just that – research, specifically regarding the degree to which language processing is unique to language. Whilst I am new to the Knowledge Exchange and Training post, it generally involved communicating with a committee to best assess how knowledge and skills can be shared between LuCiD affiliated institutions.
LuCiD publications (13) by Tony Trotter